Faithlift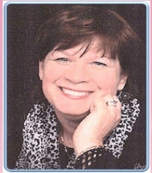 2019
Saturday, March 23, 2019
9:00 AM to 4:00 PM
Hope Church
For Website Details
Faithlift is sponsored by Evangelical Free Church
389 Cheshire Road, (Rt. 8), Pittsfield MA, 01201
for more information contact:
413-442-1992
Trusting Jesus in Uncharted Waters
Our Speaker: Denise Rigley
Denise grew up on the Jersey shore and received Christ as Savior and Lord while pursuing her graduate degree in deaf education at Ball State University in Muncie, Indiana. Shortly after graduation, Denise was hired as a teacher of the deaf and moved to West Hartford, CT where she met her husband, George. They have been married for over 30 years and have two married sons and four grandchildren. Denise completed her BA in Communication Sciences and Disorders, an MA in Deaf Education and an M.Ed in Rehabilitation Counseling. She has worked as an Educational Therapist, Admissions Coordinator and Director of Guidance at Pioneer Valley Christian School in Springfield, MA for 21 years and currently is employed as a Vocational Rehabilitation Counselor for the State of MA, where she assists individuals with disabilities obtain employment. Having ministered as a Bible study leader, retreat speaker, and conference host "in New England and beyond", Denise obeyed God's lead and founded Water's Edge Ministries Inc. in 2003. Since that time, the Lord has opened numerous doors for Water's Edge Ministries!