Announcements
Hope Church Family News & Events
2018 Annual Report:
If you served as the head Elder, Deacon, Deaconess, or chairperson of a Commission or Committee for 2018, it is your responsibility to submit an annual report to the
Office. All reports must be in MSWord and emailed to
mzikan@hopechurchlenox.com
.
Men's Breakfast
- will be held on Saturday, February 16 at 7:30 AM. Come for the fellowship, food, and sharing.
Senior Adult Fellowship Get-to-Gather
- Saturday, February 16 in the youth room (weather permitting). We will meet at noon for a Pot Luck lunch, a time of games and sharing. A signup sheet is posted in the back of the sanctuary for what to bring. Bring your favorite board game (If we have bad weather, we will postpone date TBA.)
Plan Ahead: Next Senior Adult Fellowship Event
- is our annual pilgrimage to Ioka Farms on Saturday, March 16 for breakfast and a tour of the Maple Sugar House. We will meet at Ioka Farms at 8 am. A signup sheet is posted on the bulletin board - transportation will be available.
The Lenox food pantry -
is in need of the following items: mayonnaise, Italian and ranch salad dressing, laundry detergent and dish soap. We will collect these through the first week in March and put them in the grey containers in the foyers. Questions: see Alice Bassen.
Girls Night Out -
is meeting for a time of pampering and sharing sweet treats. Saturday, February 23 from 1pm until 5pm; at 9 Crystal Street Lenox Dale. If you are participating please let Kelsey Shaw know. Contact me at 413-464-1810.
New Updates from our Missionaries
Our Foreign Missionary Prayer Requests
Jacob & Beth Devine in Papua New Guinea.
Pray for continued recovery after Jacob's complex femur fracture from a fall. Their daughter, Naomi may also have a broken leg from a recent unrelated incident. Beth will be flying to the mission center's clinic so she can have an x-ray and probably get a cast.
Katherine & Isaac Tombe
They asked us to pray for the Lords guiding wisdom. They have left Operation Nehemiah & become leaders with Cornerstone Evangelical Free Church in South Sudan. Isaac is an elder & teacher and is working be ordained as a pastor, Katherine is a Christian Teacher. They are working to start a new ministry, (To Live is Christ Ministries [Phil. 1:21]) and praying for the Lord's guiding wisdom.
Michael & Rachel Sleep
. Pray for God's guidance as they leave Wycliffe in Indonesia & return to the US. Michael is working for the University of New Hampshire and both are involved in refugee's and asylum seekers & are helping with a small Indonesian church.
Rev. Edward & Christine Vergara.
Please pray for their adjustment to retirement from foreign missions in Central America after 30 years.
Rev. S.D. Ponraj,
Please pray for his safety and that of Bihar Christian Church. There has been a dramatic increase in violence and persecution from Hindu extremists against churches in Bihar.
Special Note to Choir Members
:
Choir Rehearsals Resume Tuesday, 2/5. - Vacation from choir is over!! Choir members, and those who wish to join the choir, we are looking forward to seeing you on Tuesday night at 7 PM.
Hope Church Weekly Schedule
Sunday
~ 9:30 AM - Sunday School Classes for all ages.
~ 12:30 PM - Single Ladies Lunch Group -
meets the third Sunday of the month, immediately after worship service in the library, for a time of fellowship and prayer. Open to women of all ages.
Next Meeting: February 17.
Monday
~
6:30-8:00 PM - Joyful Heroes Children's Ministry
- Group meets every other week. Contacts: Jackie Boehm (
boehmjaclyn@gmail.com
), Andrew Shaw (
pilotads@hotmail.com
)
Next meeting: February 4.
Tuesday
~ 7:00 PM - Sanctuary & Christmas Choir Rehearsal. Rehearsals will resume February 5.
Bible Studies
Monday
Ladies Bible Study
- Topic
: Essential Questions,
DVD study by Ravi Zacharias Int'l. Ministries; conversational apologetics curriculum
. Time:
6:30- 8:00 pm. Place: Kinnaman Home, 165 Mandalay Rd., Lee, MA. Contact: Loren Kinnaman 413-841-6178 or
lorekinn@gmail.com
.
Tuesday
~ "
Early Birds
" - 7:00 AM - Topic: "
Rightly Handling God's Word
". Leader: Steve Brown. Place: Hope Church. Contact: Marcia Zikan, 413-637-2212 or Steve Brown 413-243-4720.
~
East Lee.
Topic:
1 & 2 Peter.
Open to all. Place: Jim & Jamie Ramondetta, 205 Chestnut Street, Lee. Time: 7:00 PM. Leader: Pastor Doug Foss. Contact: Jamie Ramondetta (
jvrjhr@aol.com
or 243-0775).
Wednesday
~
East Chatham, NY.
Topic
: Book of Galatians.
Open to all. Place: Haakonsen,153 Barnegat Road, East Chatham, NY. Time: 7:00 PM. Leader: Pastor Doug Foss. Contact: Sandy Haakonsen (
educatus123@gmail.com
or 518-392-0408)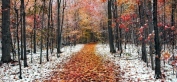 Sunday School
Classes for all ages!
9:30 ~ 10:30 Each Sunday
---------------------------------------------------------------------------------------
Children's Department ~ Eris Kennedy
Nursery – 24 months: Suzanne & Deb Ross, Dorinda Shaw
Pre-school: K: Sheri & Caroline Smith -
Elementary: Grades 1-3: Joann Merle
Grades 4-6: Arielle Tuttle & Bekah Kelley
--------------------------------------------------------------------------------------
Adult Department (Includes Jr. & Sr. High) ~ Pastor Sam Cobb
Classes
Adult Sunday School
(Full Course Descriptions & Details are on the back bulletin board)
Pastor Doug: Roman Catholicism
Pastor Mike Tuttle: Strengthening Your Marriage
Pastor Sam Cobb: Church History 2
Terry Cowdrey: Galatians, Pt 2


Hope Church has a gift.
Free access to
Right Now Media
, a huge, streaming, online, access-on-any-device library of over 10,000 video Bible studies, leadership videos, kids shows and more.
Click here to visit the website and join the Hope Church sponsered service

To sum it up — it's like the Netflix of Bible study videos. You will have FREE access to thousands of video resources to help you with parenting, marriage, discipleship and more. It includes content for all ages and stages of life, and all of your family members are invited to set up their own accounts as well.
E-mails were sent out with a link to start the service.

Simply click the link above to start the service

. Please contact Pastor Sam with any questions
Hope World Evangelism ~ Support our Missionaries with Used Clothing
There is a new way to help your Hope Church Missionaries as well as distribute good used clothing that is used worldwide.
Click here for Details.
CD's of Morning Worship
- are available for $3.00. Request forms can be found in the pew rack or guest register and may be left in the folder holder outside the computer room. You may also listen to the
sermons on the web at
www.hopechurchlenox.com
.