Announcements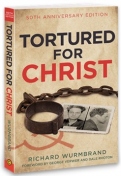 Tortured for Christ the Movie -
will be in theaters across the country on
March 5th, 2018
including the Spectrum 8 Theaters,
290 Delaware Ave., Albany, NY
. The Voice of the Martyrs presents the inspiring new movie Tortured for Christ, a cinematic retelling of the testimony of VOM founder Pastor Richard Wurmbrand as written in his international bestseller Tortured for Christ. This movie was produced to honor the 50th anniversary of the book's 1967 release. Filmed entirely in Romania, including in the very prison where Pastor Wurmbrand endured torture and solitary confinement, this powerful film uniquely presents the story with live action rather than interviews. The dialogue is presented in English, Romanian and Russian (with English subtitles) to hold to the authenticity of this true story. (The movie has not been rated, but it probably isn't for young children.) More information, trailers, and tickets are available on their web site
www.torturedforchrist.com
.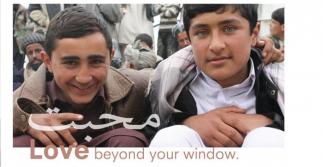 Interserve One Day Conference, Boston
Saturday, March 3 | 9 AM – 3 PM
Click here for online details & registration.
More than a quarter of the world has no access to a follower of Jesus. God is using ordinary Christians with professional skills to help change that. Come hear their stories. You can play a part.

Updates from Sue Choquette: There are updates from Sue from Kenya on the Hope Church facebook page if you want to follow her mission trip.
Directory Photos:
If you have not submitted a picture yet, please email one to
mzikan@hopechurchlenox.com
this week. It takes many hours to put this directory together and we would like to have it out by
March 4
.
Single Ladies Lunch Bunch
A group of single ladies has been meeting on the third
Sunday
of each month in the library for a time of lunch, fellowship, sharing, and prayer. If you are single and
would like to join them
next Sunday
, they would love to have you. Bring your own lunch. Questions: see Gloria Kenyon
Tomorrow Night, February 13 at 7:00 PM -
Pastor Wes will resume Choir Rehearsals. He is looking forward to everyone returning and hope a few new people will join. If you have never sung with our choir and would like to, please to come to the first rehearsal. No tryouts required, but a knowledge of music is helpful.
Monday Night Ladies Bible Study:
Will be meeting in the church library from now on due to Deb's upcoming foot surgery.
Men's Breakfast is scheduled for

March 3 at 7:30 AM
Sunday School – 9:30 AM, all ages.

Pre-school - 6th grade plus a Nursery for 2 & under.
Children's Department Staff:
Nursery: Suzanne & Deb Ross, Dorinda Shaw.
Pre-School - K: Isabel Greene
Grades 1-3; Eris Kennedy
Grades 4-6: Mark Petell

Adult Classes (Includes Jr. & Sr.):
Systematic Theology - Pastor Doug Foss
Scripture Memorization - Dean Shaw & Roy Andersen
Family Driven Faith - Toby Casey
First Principles Series1 - Eric LaRoche
Sunday School Cancelation Policy: A decision will be made by 7:00 PM on Saturday evening and an email will go out from the office as well as an announcement put on the church Facebook page when Sunday School is going to be canceled during the winter months. If you do not have email or Facebook you may contact your teacher by phone. It is our policy not to cancel Sunday morning worship service and everyone should make their own decision about coming. On the rare occasion it is canceled, you will be contacted by your Elder and by email.
Weekly Programs
M

onday
~*HERO Builders (boys and their dads) - 6:30 PM. Leader & contact: Andrew Shaw

~*JOY Girls (girls and their moms) - 6:30 PM. Leader & contact: Jackie Boehm

~*Youth Fellowship - meets every other Monday at 7:00 PM. Leaders Ben & Jackie Boehm.
* Groups meet every other week on alternating weeks.

Tuesday
~ Choir Rehearsals – 7:00 PM
Weekly Bible Studies
Monday
~Ladies Bible Study, Discerning the Voice of God by Priscilla Shirer. 7:00-830pm, fellowship at 6:30pm with new format this fall. Meeting on the BICS porch. Leader: Deb Rodgers. All ladies welcome!

Tuesday
~Lenox. "Early Birds". Topic: Rightly Handling the Word of God. Place: Hope Church. Time: 7:00-8:00 AM. Leader: Pres. Steve Brown.

~East Lee. Topic: Book of Colossians. Open to all. Place: Jim & Jamie Ramondetta's, 205 Chestnut Street, Lee. Time: 7:00 PM. Leader: Pastor Doug Foss. Contact: Jamie Ramondetta

Wednesday
~ East Chatham, NY. Topic: The Doctrines of Grace in John by Dr. Steve Lawson. Open to all. Place: Haakonsen's,153 Barnegat Road, East Chatham, NY. Time: 7:00 PM. Leader: Pastor Doug Foss.
For more information on any of the programs or Bible Studies contact the church office at 413-37-2212 or email: info@hopechurchlenox.com
CD's of Morning Worship
- are available for $3.00. Request forms can be found in the pew rack or guest register and may be left in the folder holder outside the computer room. You may also listen to the
sermons on the web at
www.hopechurchlenox.com
.