Mexican Medical 2019 Mission Trip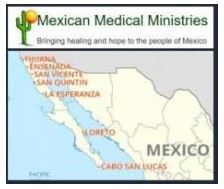 The Missions Team is currently putting together a fall Short Term Missions trip with Mexico Medical Ministries.
The trip has been planned for Oct 31 - Nov 9.
Hope church has a very long and close relationship with Mexican Medical and with Craig & Kristi Libby, Mexico Medical Leaders who plan, organize and particpate in the missions trips. Many members of Hope Church have particpated over the past 22 years.
These are some of the details we have now from Kristi with much more to come soon.
Mexico Medical fee's from Kristi, "We will get back to you about the exact fee, but I'm guessing it will be around $600 per person- including food, transportation, and Mexican Medical fees. It might be a little less, but shouldn't be anymore." (excludes flight costs)

*7/23/19 Update on flight costs, group travel, currently about $550/person with a group 10 or over,
currently we have 9 people and as of 8/9/19 the trip is still open, please contact Bruce Cutter ASAP if interested in joining us.
The rough itinerary-
Thursday- October 31- Arrive in San Diego. Overnight in Mexican Medical office
Friday- November 1- Set up Brigada in Tijuana, overnight at MMM office
Saturday- November 2- Tijuana Brigada overnight in MMM office
Sunday, November 3- drive to Clinica La Esperanza (approx.. 6 hour drive)
Monday, Nov. 4- Thursday, Nov 7- Work projects/ Audiology clinic in AM; VBS in afternoon; movie/ community outreaches in the evening
Friday, Nov 8- return to San Diego, overnight in MMM office (or red-eye home)
Saturday, Nov 9- fly home
These are the 2019 Application forms in PDF that need to be completed and sent in to Mexico Medical as a group later this summer.
The 2019 Adult Form is for those 18 or over.
The 2019 Minor Forms are for those under 18 years who require parental permission.
The 2019 Leader's Forms are for the entire team, made out by the leader of the team.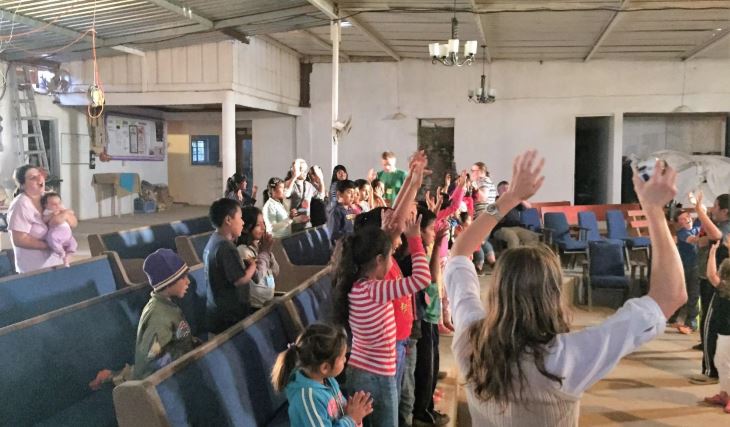 PDF Presentation of our 2015 Trip
PDF Presentation of our 2012 Trip