Updates from The Elders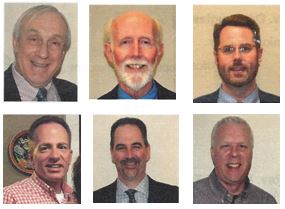 Hope Church Family,
In effort to stem the spread of COVID-19, the Governor of Massachusetts has limited gatherings to no more than 25 people. Unfortunately, this not only impacts our Sunday morning church service, but also our Koinonia and small group gatherings which meet throughout the week. While we will miss our time of fellowship together, the Elders are asking each family to set aside time on Sunday mornings to worship together. Heads of home are encouraged to gather their families to read Scripture, sing and pray together.
Pastor Doug has been providing Sunday Service each Sunday. Sunday music is provided before and after the video and words are available for printing. (The Hope Church prayer list and words to the songs have been sent to you by email.)


DVD's of services are available. Please contact Marcia at Hope and let her know if you can pick it up or need it delivered.
Click here to watch Video Services,
here to listen to Audio services.
Please remember that the expenses of our church continue even as we may not be together. While you may mail your check to PO Box 121, Lenox, MA 01240, we decided to expedite roll-out of an online giving portal so you may setup electronic transfer at
https://hopelenox.churchcenter.com/giving
. This portal does not work well in Internet Explorer, so please use Safari, Firefox or Chrome. There is also an app available for smartphones called Church Center. Should you have any questions or troubles getting this going, please feel free to reach out.
The Elders of Hope Church